Customer Experience
Specialist
For over 25 years we have been working with DEDICATION, using the best TECNHOLOGIES, in order to design and manage CUSTOMER CENTRIC PROJECTS.
We are CX CENTAX
A big family committed
to the same goals.
Centax is the ideal Business Process Outsourcing (BPO) partner for companies willing to improve their Customer Experience and enhance every relationship with Customers.
What do we do?

Business Process Outsourcer (BPO) for innovative CRM and Contact Center services. We are the reference player for those who want to improve Customer Experience of their Customers.
How do we do it?

With a "One Contact Solution" approach and vertical Expertise in different fields. We balance digital channels and empathy in order to efficiently manage complex processes, 24/7.
Why do we do it?

We want to increase Customer Satisfaction and Loyalty towards the brand to give value to the relationship with each Customer.
Our strenghts
[Why
Choosing CX?]
Finance
Automotive
Consumer Goods
Innovative Services
Pharma
Food & Beverage
Telco
No Profit
Why choosing Centax?
People beyond numbers
[430+ Front and Back End Agents]
Graduated/University students
What we do
Customers are both your and our
most valuable asset.
We specialize in BPO, Customer Care and Sales Management in different areas: Finance, Food&Beverage, Industry, Telco, Pharma, Automotive, No Profit, Media, Utility, …
Our commitment
CX Centax is… sustainable!
At Centax, we've always been sensitive to environmental issues and sustainability.
We want to help protect our planet and we try to engage every day, with small actions that we know can make a difference in making the world we live in a better place.
Clients
We have been chosen by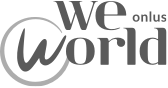 Contact us
Please contact us for more information.
Fill out our form, we will reply as soon as possible.